☛ June 2nd, 2015 by ☛ admin

OFF THE PACE EXCLUSIVE!!! CREATOR A.E. SABO CARTOON ART FOR TRIPLE CROWN HOPEFUL AMERICAN PHAROAH!
AMERICA'S BEST RACING SOCIAL MEDIA POSTER OF AMERICAN PHAROAH! 
With 2015 Kentucky Derby and Preakness winner, American Pharoah, one victory away from winning the Triple Crown, America's Best Racing today announced that it will be distributing over 50,000 "Hail the Tail" tattoos and sharing a printable poster across social media channels.
A copy of the image used for both the tattoos and printable poster can be found below. The artwork was created by A.E. Sabo | Cartoonist | OFF THE PACE : The Horse Racing Cartoon.
The tattoos will be shared with fans across North America and available at Belmont Park, Santa Anita Park, Arlington Park, Keeneland, Churchill Downs, Pimlico, Woodbine, Gulfstream Park, the Kentucky Derby Museum and William Hill US, among other locations.
– Get the poster, follow the news wire—GO, PHAROAH GO! :
www.americasbestracing.net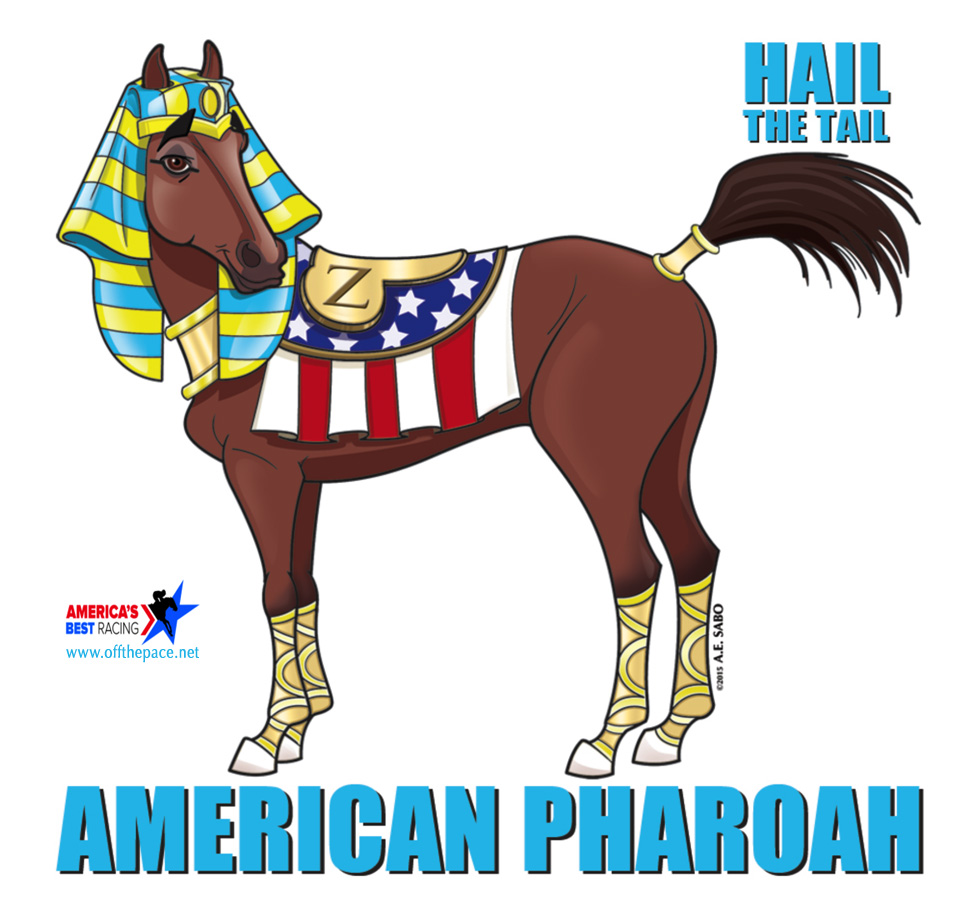 Category: At The Wire |
No Comments »