☛ July 24th, 2016 by ☛ admin
There just aren't enough good shows on TV these days, especially for the die-hard racing fan. What if I told you comedic turf-writing talent KATE RICHARDS thinks it's time for a change? Read her visions for reality television, horse racing style on HORSE RACING NATION. Click the link below for where to tune in!
HORSE RACING NATION: RACING HEARTS
.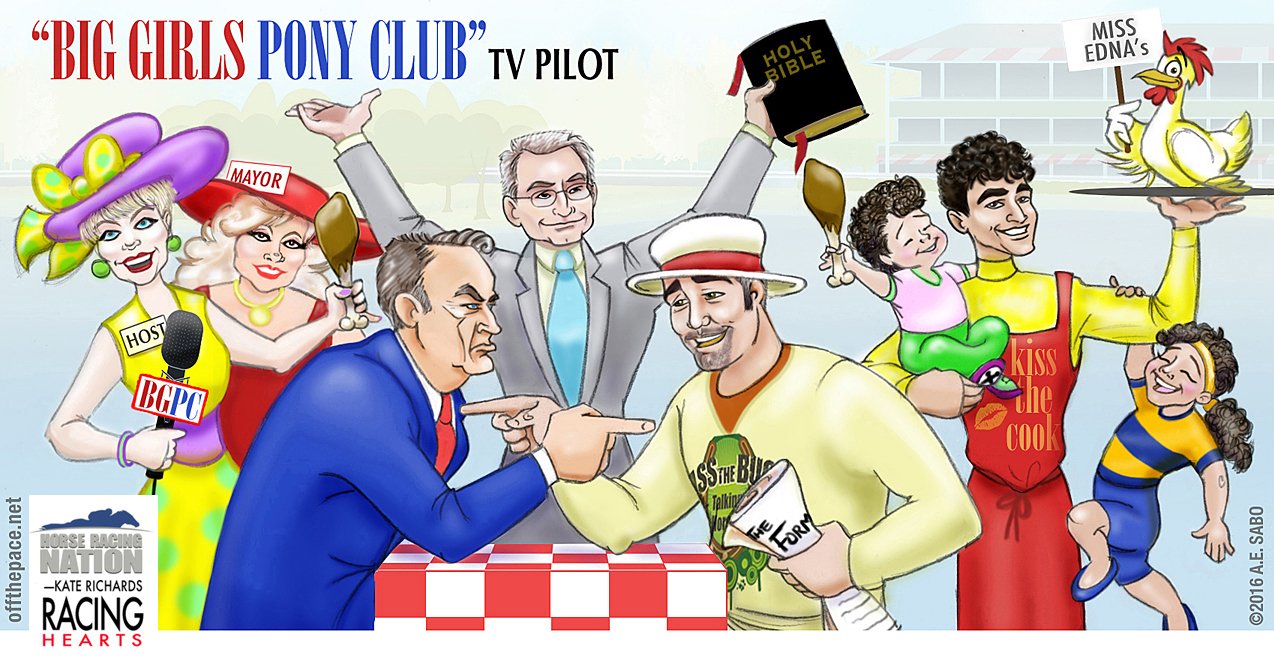 click on cartoon to enlarge
Cartoon drawn by OFF THE PACE artist, A.E. SABO.
Stars (l-r) Turf writer Kate Richards, CD Mixologist Jo-an McDowell, Talk Host Bill O'Reilly, HOF Jockey Pat Day, Sports Radio Talk Host Buck Grottano, Jockey Miguel Mena and daughters, Miss Edna's Fried Chicken at Saratoga

Category: OTP Editorials, The Gags |
No Comments »